Island Honda Ranked in Automotive News' 100 Best Dealerships to Work For in 2016!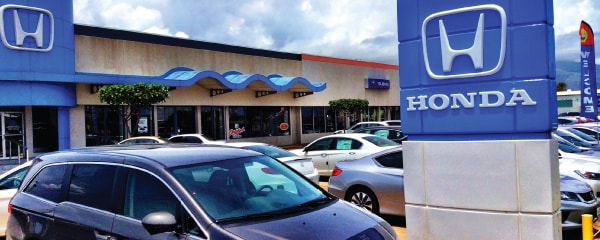 Car dealers can get a pretty bad reputation in North America--from the consumer side, shoppers expect tricks, smoke-and-mirrors, and a lot of fine print. But even car dealership employees can have reservations about working in the industry, worrying about job security, commission pay, or inflexible hours.
So, inspired by a drive to encourage all auto dealerships in Kahului, Kihei, Wailuku, and Lahaina--and all through North America--to change the industry and make car-shopping Automotive News teamed up with the Best Companies Group back in 2012 to find and recognize dealers who went above and beyond the typical workplace experience to provide better and more rewarding environments for their employees.
The dealers that made the list distinguished themselves as top leaders in workplace satisfaction as rated in a variety of categories, including talent retention and employee care. It's been proven in the past that a company that truly values and rewards its workers reaps the benefits--a car shopper is likely to become a return customer if the environment is warm and friendly, and they have the ability to work with similar faces year after year. That's the kind of experience that creates trust, loyalty, and even friendship.
Island Honda strives to meet all of these goals to provide a satisfying and rewarding workplace for our employees--and it's because of that that we're ecstatic about our place on Automotive News' "100 Best Dealerships to Work For" rankings!
Out of the many thousands of new-car and used-vehicle dealers spread out all across North America, our proud island dealership made the cut, thanks to a committed management team, a world-class team or dealership employees, and the best products we can find. So to all of our team members, clients, and technicians who made this possible--thank you!